On April 14, 2020, VentilatorProject.Org has joined the Rhode Island Commerce Corp., the University of Rhode Island, the Rhode Island Department of Health, fire stations and other hospital and industry partners across the state to collect and refurbish sleep apnea (CPAP) and BiPAP machines to to serve as supplementary equipment to hospitals that are treating patients affected by COVID-19. We have been communicating and coordinating with doctors around the world to collect, vet and document innovative uses of these machines to function as effective ventilators for COVID-19 patients in intensive care settings without exposing health care workers to aerosolized virus.
​
​
"Rhode Island Commerce is grateful to be collaborating with everybody who is contributing to the Community CPAP/BiPAP Donation Drive including VentilatorProject.Org, which has swiftly and creatively responded to this pandemic," Pete Rumsey, member of the Ventilator Task Force within the state's COVID-19 Working Group, and also serves the Rhode Island Commerce Corporation as Director of the Rhode Island Innovation Campus Initiative "Please donate your extra machine and let's work together to help our community breathe."
​
URI Today, April 14, 2020 Press Release
​
About the team
We are a group of volunteer community members, including engineers, designers, technologists and doctors who have recognized the effort to gather and refurbish sleep apnea (CPAP) and BiPAP machines as a critical strategy solution for hospitals treating patients affected by COVID-19. VentilatorProject.Org, led by Alex Hornstein, has grown to 60 volunteers who have been working around the clock to understand the needs of doctors and hospitals, researching and testing technology as it becomes available, designing this donation drive, and coordinating with medical professionals and innovative public servants. "It's amazing how friends, neighbors and talented strangers around the world have quickly come together to rise to this great challenge that faces us all. Our tight-knit community in the nation's smallest state has been a great asset, allowing us to quickly and effectively reach and work with key COVID-19 responders across our state," says Hornstein.
​
About the RI CPAP/BiPAP Donation Drive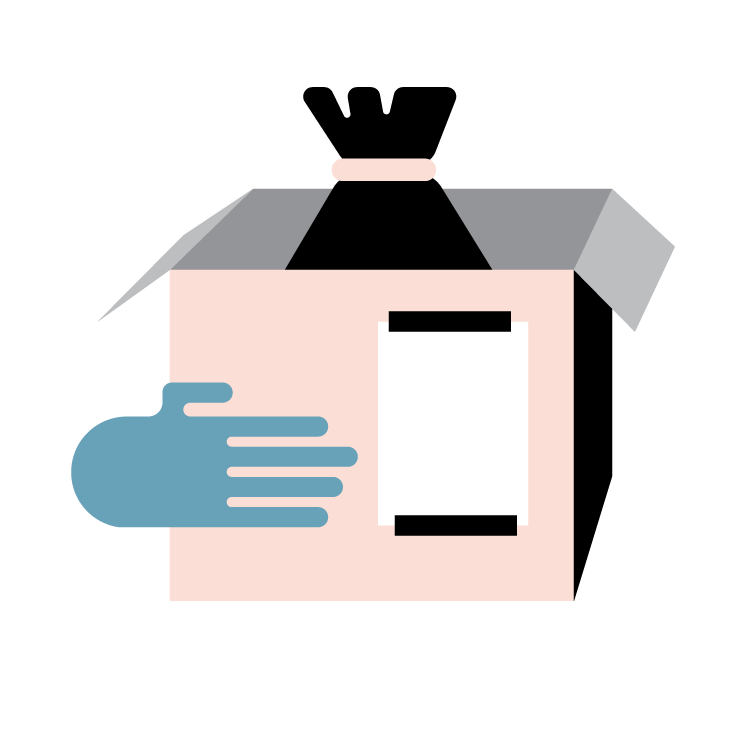 Drop off your machine at collection centers at fire departments across the state. *Please do not donate your machine if you are currently using it or if it is still owned by your insurance company.
Your machine will be brought to a processing center at the University of Rhode Island, where technical volunteers from across the University will work to sanitize, test, document and refurbish the machines under the oversight of Tao Wei, URI associate professor of electrical engineering.
Refurbished machines will be distributed to hospitals and health care facilities in Rhode Island as needed, and then to other places in need.
About CPAP/BiPAP Machine Usage
Based on industry statistics, 2.9 million sleep apnea (CPAP) and BiPAP machines are not currently in use in the United States. These extra machines could be donated by willing owners, refurbished and brought to hospitals to help provide additional respiratory equipment and give doctors the flexibility to free up time on the hospital ventilators. An estimated 9,000 such machines are available in Rhode Island.
CPAP by itself is not an effective treatment against COVID-19, but off-the-shelf, CPAP or BiPAP machines can be used off-label in accordance with a protocol developed as part of a phase 1 clinical trial at the University of Chicago to apply PEEP to ARDS patients in an oxygen hood with a viral filter.
​
Innovative doctors working on COVID-19 response have developed ways to connect CPAP and BiPAP machines to patients using parts commonly available in hospital supply chains. In conjunction with these techniques, we are developing a modular ICU alarm and tidal flow meter to allow safe monitoring of the devices in an ICU setting.

There is significant precedent to hospitals incorporating these home-use machines in this crisis. The FDA issued guidance to help facilitate their use in hospitals, and doctors in Mt. Sinai Hospital and Northwell Health in NY both issued recent protocols for using home-use BiPAP-ST machines in a hospital setting to treat COVID-19 patients.
We are a member of the Ventilator Task force under the COVID-19 working group in the state of Rhode Island

We coordinate closely with doctors and hospitals in RI, MA, NY, CA and CO

We are in collaboration with Rhode Island Commerce Corp., the University of Rhode Island, the Rhode Island Department of Health, fire stations and other hospital and industry partners across the state.
We thank everyone who has donated their machines and the many people who have generously supported this effort, especially

​Hope Artiste Village

FormLabs

Steer Digital Media

AS220